Join a rapidly growing number of homeowners across the UK enjoying the beauty, elegance and performance of Atlas Roofing Solutions every day


Subtle and Stylish
Low sight lines externally
From the outside, Atlas' discreet design for rafter external caps and sleek ridge are a world apart from the chunky conventional T-bar caps and ridges used by competitors


Visible Internal Elegance
As standard, your Atlas roof glass will be specified to combine heat reflection and thermal insulation with reduced rainfall and traffic noise
Low-E and Solar control combination coating, with an argon filled cavity, controls the amount of visible light, UV and heat that passes through the glazed unit. Destructive UV rays are reduced by up to 94%, thus offering protection for furniture and fabrics from sun damage
With self-cleaning technology as standard, your glass will require less maintenance.
Solar control glass

This intelligent glass reflects over 60% of the sun's solar energy, so your new
conservatory won't become unbearably hot in summer. Solar glare is reduced
too, creating a beautifully ambient environment
A combination of low emissivity inner glass and argon gas filling means the Atlas solar control glass gives twice the insulation of ordinary double glazing, which reduces energy costs and keeps your conservatory warmer in winter.

Available in neutral, blue and green
Self-cleaning glass
You'll appreciate the special self-clean coating with a microscopic film which
helps daylight and rainwater break-down and wash away dirt and grime. The self-cleaning technology uses both rain and UV light from the sun to efficiently combat dirt and grime that accumulates on the outside of the window. Therefore resulting in the need for manual cleaning being significantly reduced, providing the ideal solution to cleaning those hard to reach or dangerous areas, leaving you with more time to relax and enjoy your conservatory.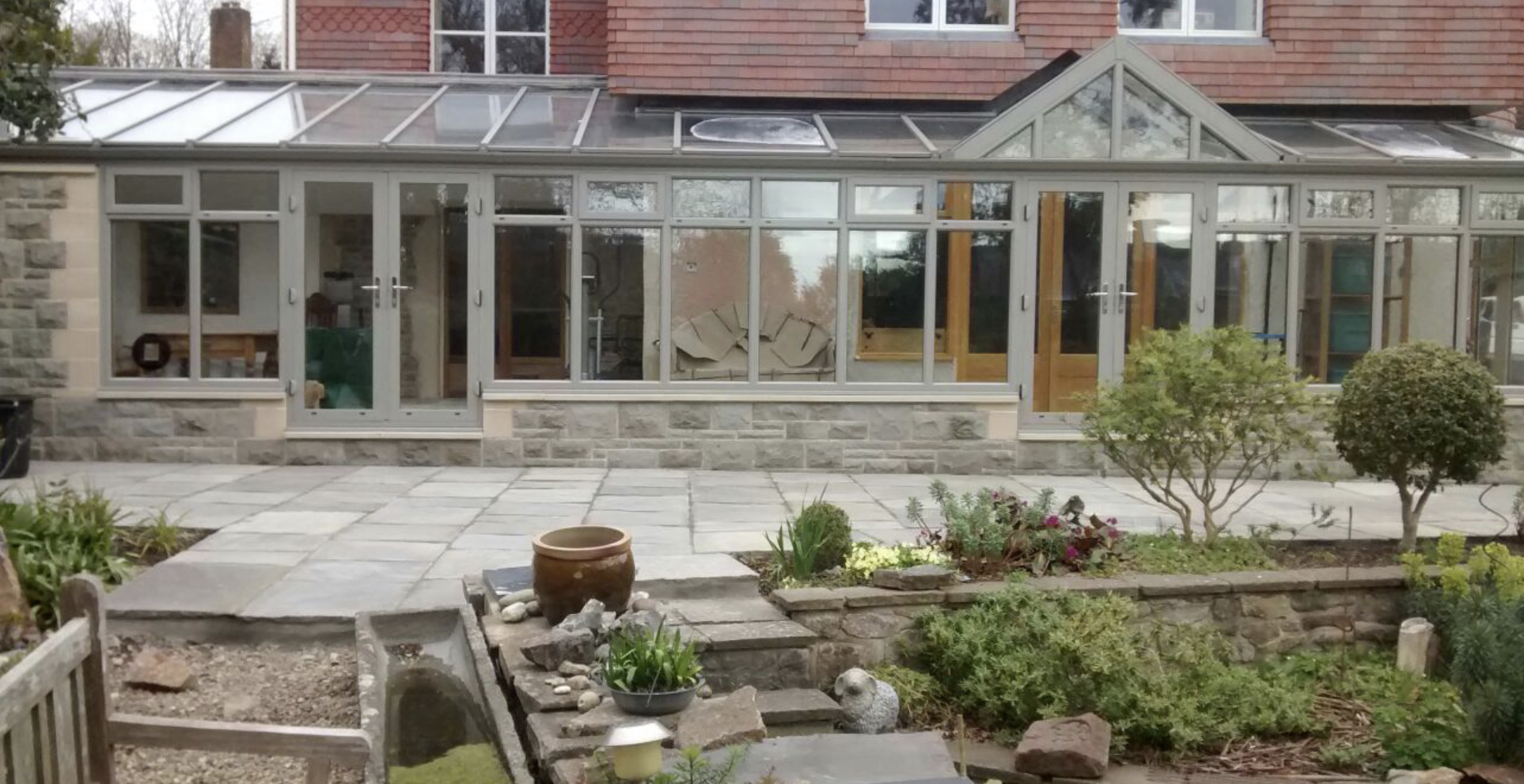 Unrivalled Aerial Views
Atlas have combined good looks, outstanding strength and intelligent detailing, to create one of the finest looking products available for conservatory and orangery installations
The versatility of the aluminium rafters and creative design solutions have removed
the requirements for outdated bulky hood covers on lantern roofs and Edwardians
Key Benefits
• The UK's most thermal efficient aluminium roof system*
• The UK's strongest roof system*
• Minimalist modern design with ultra-low sight lines
• Ideal for orangeries and lantern roofs
• Clean low sight lines externally
• Choice of PVCu or aluminium external caps
• Bevelled or flat external caps to suit building design
• Available in all RAL colours